On Tuesday I had my cooking class. We made carne en su jugo which means steak in its own juice. Haha. Well, it sounds disgusting, but it's actually really good. It's like soup broth with steak and beans. We have had it at Hilda's house before. [Speaking of which, the food there is getting worse and worse! I can't wait to come home to some normal food!]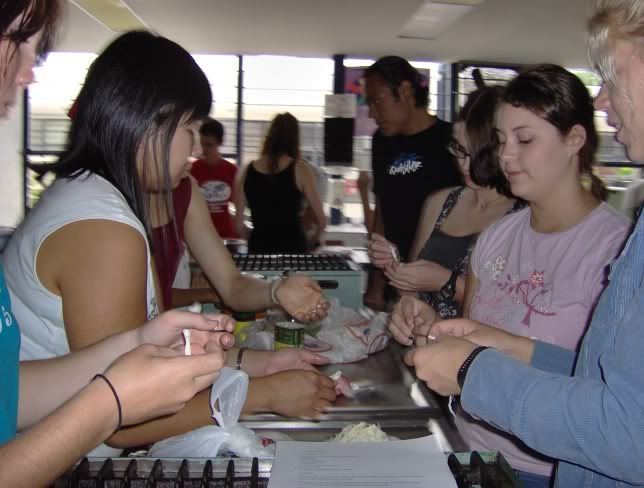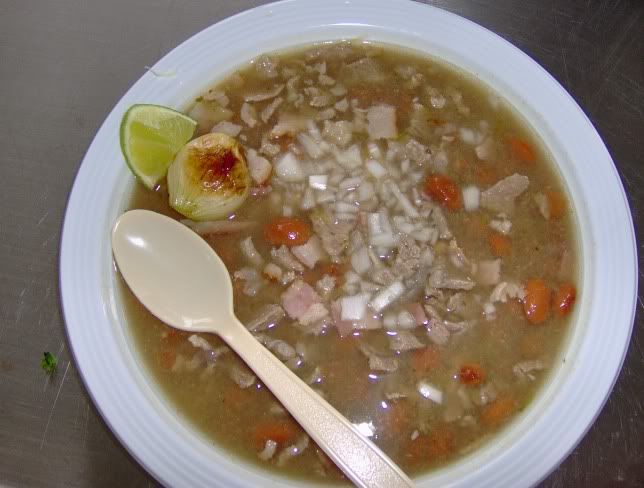 After I returned home, we went to a nearby park which is really really nice. They have horse back riding there! Unfortunately, the view from the trail was only of the woods, but it was fun to ride the horses anyway. We laughed a lot. At the end, they knew they were going back to food and drink, so they ran a little bit - so that was really fun too.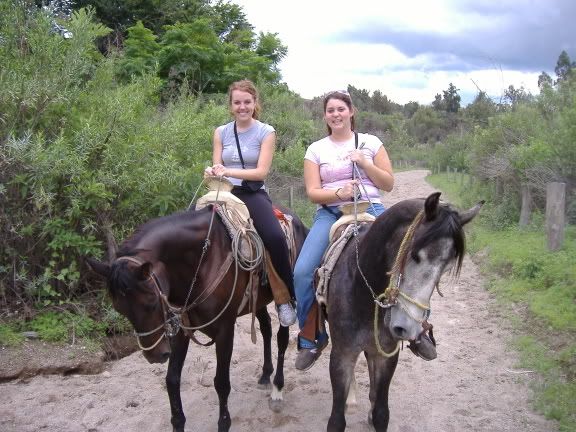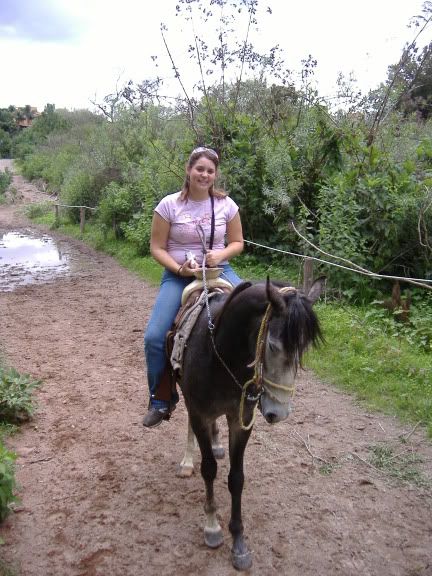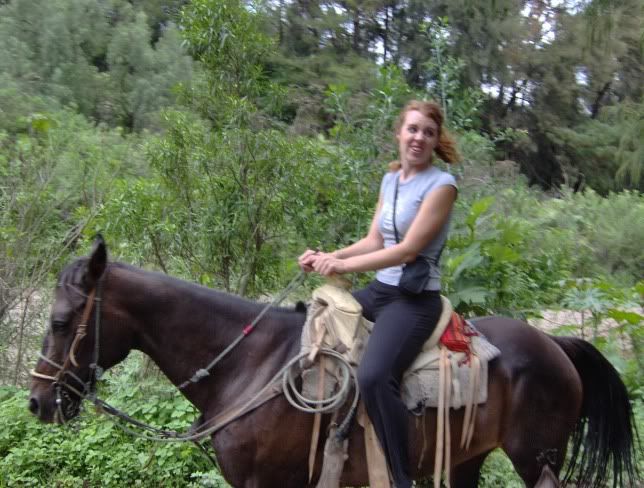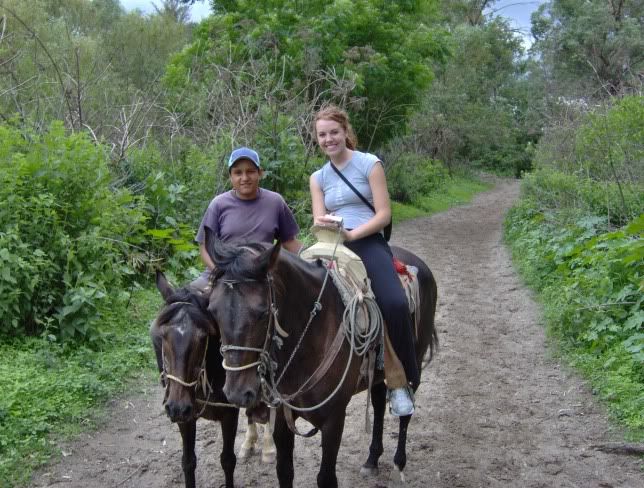 <--- This is Holly and our little guide, Jorge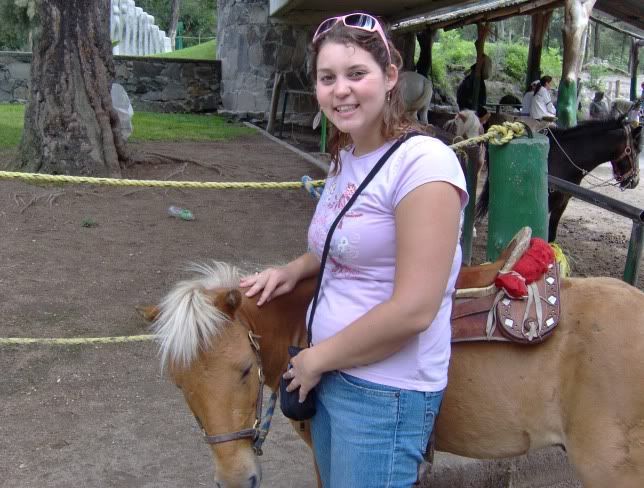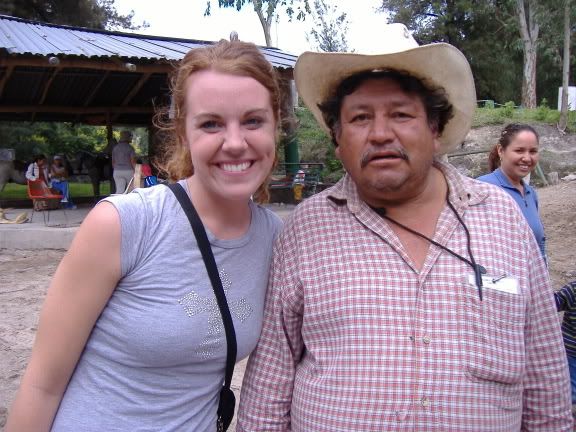 <--- This is Holly and her new boyfriend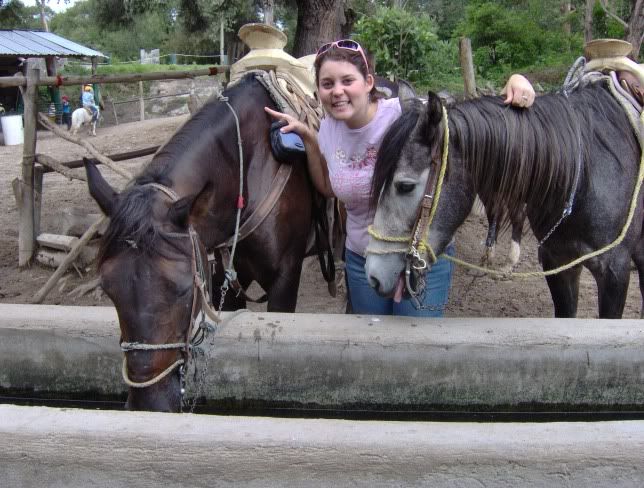 <--- This is me and our horses, India and whats-his-name.
After we rode horses, we stopped in the park's Japanese garden. It was really pretty too.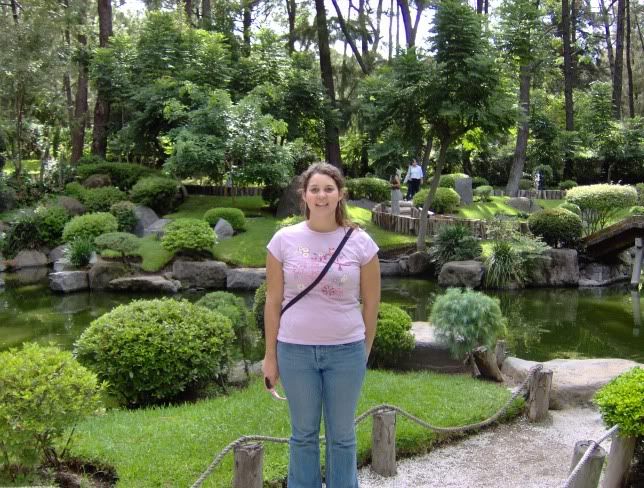 I saw some turtles kissing! Awwww!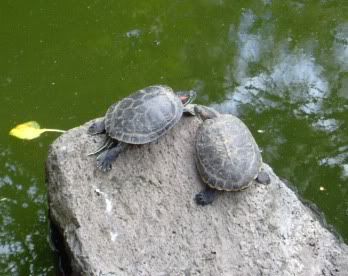 Okay, so that is all for now. I will update next with our trip to Tequila!