So after many a long afternoon we finally finished our outdoor furniture we handmade ourselves! We got the plans for the furniture from the ahhhmazing
Anna White
.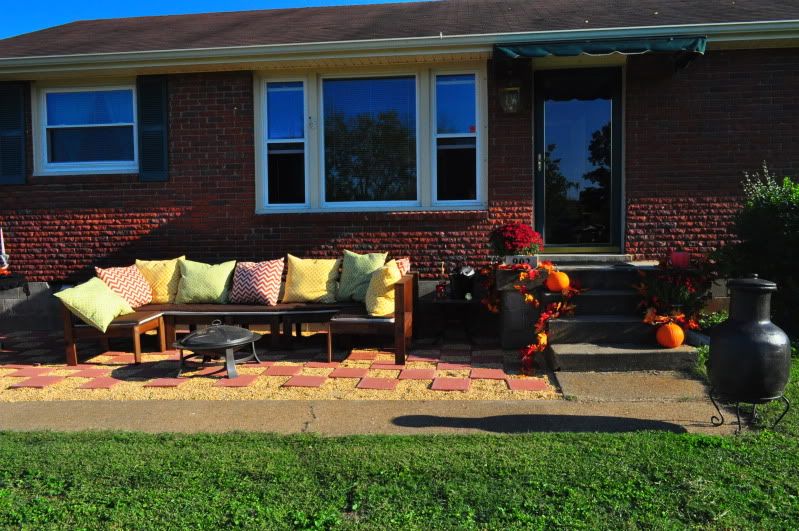 Here's a closer shot: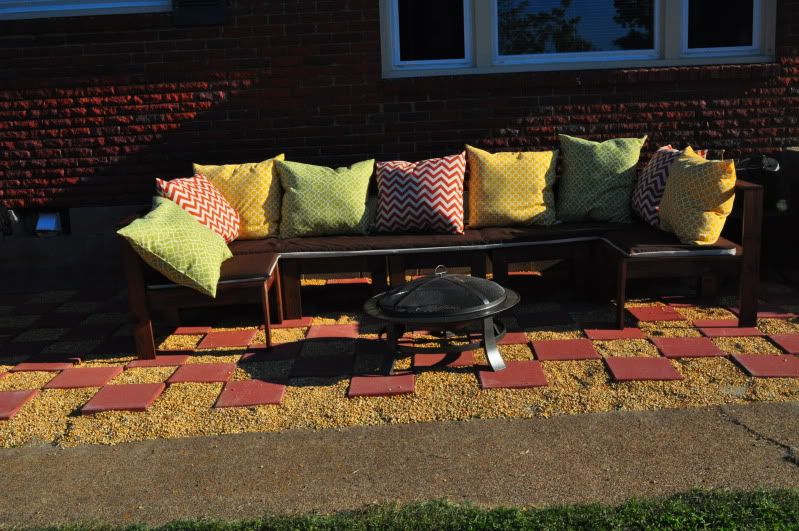 I made the pillows by just sewing two simple squares together. Also, much contemplation went into the seat cushion & the husband helped stuff. One side of the cushion is held together with upholstry screws instead of sewn.
These are just a couple more cute pictures of our outdoor, fall, party decor :) The photos are creepy graveyard pictures I took in Savannah, GA.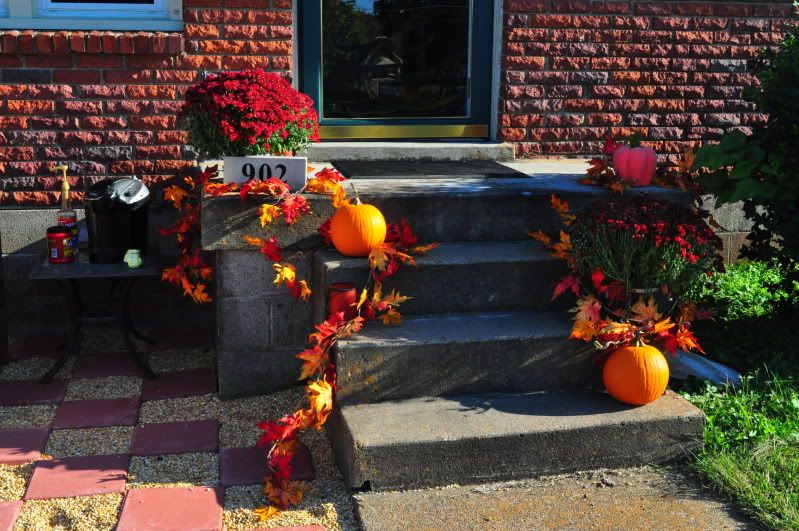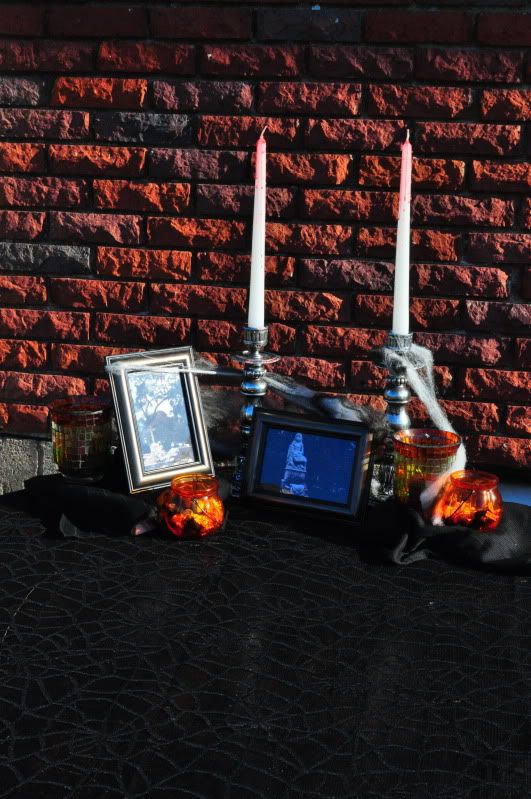 >
Let me know if you have any questions! Anyone can do Anna's projects, just have patience, and do not expect perfection at first! :)