Last night I made two things: a shirt and dinner.
One turned out better than the other...
First, my shirt: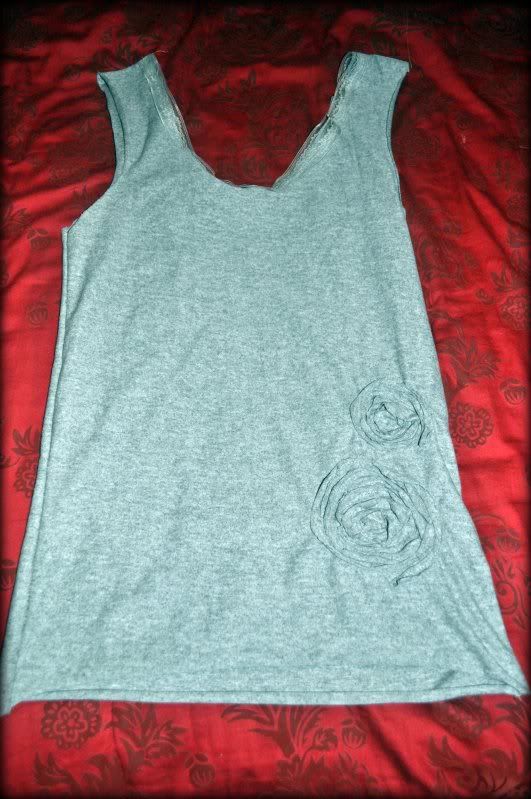 thanks to
Ruffles and Roses
I did leave out the ruffles, but the roses are there. Lace bias tape replaced the ruffle. It isn't too bad for about 1.5 hour or less work.
Second, and better of the two: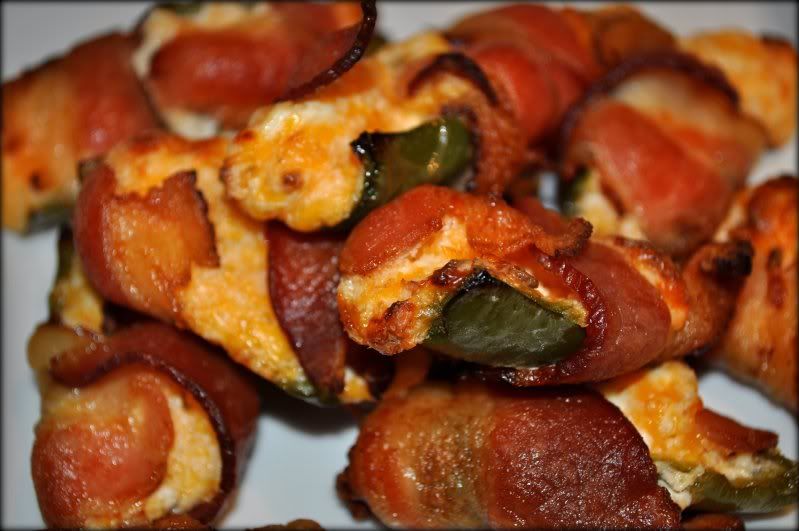 Bacon Wrapped Cheese Filled Jalepinos. Thanks to my Grandma for the idea!
How to:
cut pepper in half, remove seeds.
mix cream cheese with cheddar cheese, add a dash of garlic.
fill pepper shells.
wrap with one half piece of bacon.
bake at about 450 degrees until bacon crispy, probably about 15-20 minutes.
nomnom